Academy
Qualification of Employees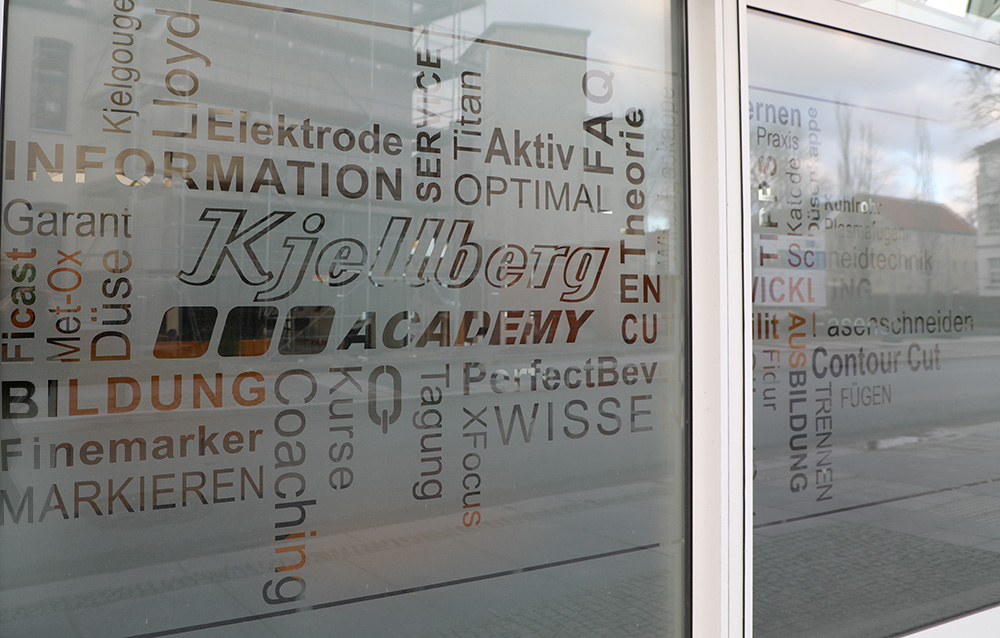 The training contents of the Kjellberg Academy are designed with practical aspects in mind and are individually customised to the needs of users/operators, maintenance and service technicians. Our detailed training contents are listed below for you.
It is important to use a combination of theory and practice to impart knowledge that helps our training participants in their daily work to optimize their processes and cutting results.
If you are interested, please use our registration form.
Duration 1 day
Hazard potential and safety at work
Brief description of the machine
Operation of the plasma cutting system
Torches and consumables
Cutting process
Plasma cutting theoretically and practically
Handouts
Duration 1.5 days
Hazard potential and safety at work
Brief description of the machine
Operation of the plasma cutting system
Machine design
Torches and consumables
Cutting process
Error messages of the plasma cutting system
Maintenance
Handouts
Plasma cutting theoretically and practically
Duration 3 days for each machine series
Kjellberg Portrait
Hazard potential and safety at work
Basics of plasma cutting
Brief description of the machine
Operation of the plasma cutting system
Installation of the plasma cutting system
Commissioning of the plasma cutting system
Torches and consumables
Machine design
Cutting process
Principles of operation of the plasma cutting system
Error messages of the plasma cutting system
Maintenance
Handouts
Plasma cutting theoretically and practically